meta data for this page
differential_voltage_read-in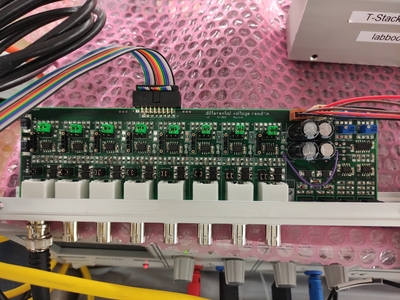 Funktion
8 instrumentational amplifiers to read-in 8 voltages.

Gain amplifiers and a voltage dividers can be used to amplify or attenuated the signal.

Four voltage reference levels can be generated on the PCB and connected to the ref pins.

The instr. amp supply as well as two additional variable voltage regulators are on the PCB.

BNC or SMA sockets can be used.

Fits inside a 19" 1 HE casing.
Entwickler
Martin Quensen, quensen@iqo.uni-hannover.de
Anwender
Git
Issues